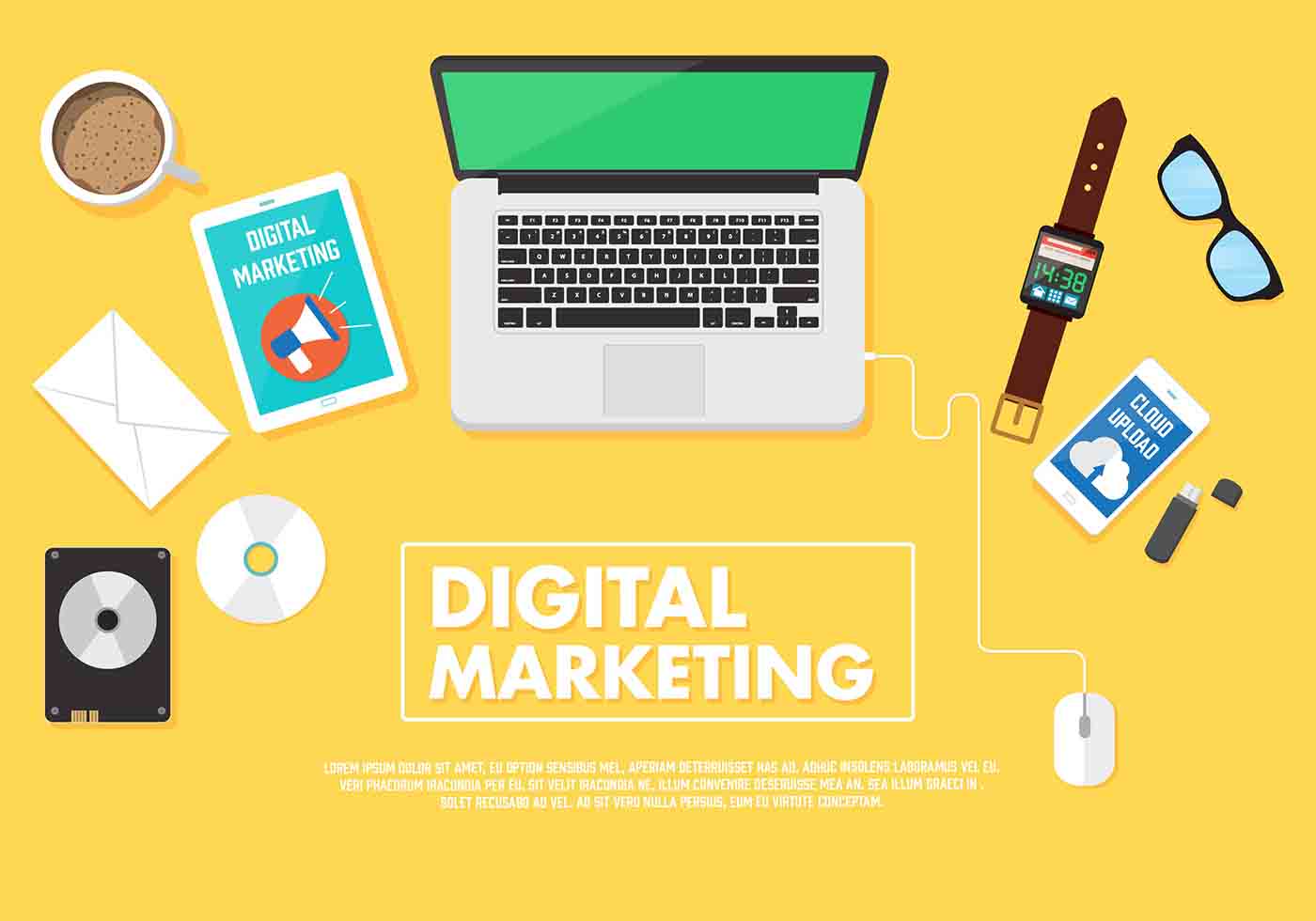 This guide will help Lay the groundwork for your digital marketing system – setting up your accounts, getting that first bit of brand recognition, and making sure people can find you without opening your wallet at all.
While some marketers and creatives offer to take care of these steps for time-strapped business owners, if you don't want to spend on marketing you get started on some of these platforms.

In Chapter 1 of our Free Guide to Digital Marketing on a Budget, you'll find answers to questions like:
How do I set up a Google My Business listing?
What free social media accounts can I use to promote my business?
What free advertising options are available on Facebook?
Is email marketing free?
All of these things are totally free to try and can help you get your digital infrastructure ready without spending a pound.

1) How do I set up a Google My Business listing.?
If you've ever searched for a business online, chances are you've seen a Google My Business page.
This is Google's way of directing people to the right location place based on their search.
If you help them by providing accurate information about your business, then can help YOU by sending qualified buyers your way.


You can get started by going to their website here and creating an account.
The only thing you need is a business address (this is a tool for brick and mortar biz (physical store) – don't worry e-commerce (online brands), I've got you in the next section), but pictures, a website, and accurate hours can help you optimize your listing for maximum impact.

2) What free social media accounts can I use to promote my business?
How did well-known social media networks get so popular? By giving people a TON of value for free, of course! While exposure to a targeted group of users comes with a price tag on social media networks, almost all will allow you to get started by creating an account, connecting with others, and posting content for FREE.


You may benefit from bringing in an expert to help set up or manage these accounts. That's up to you. But the networks themselves will not charge you a dime to join, and many offer very affordable advertising solutions when it comes time to put together your budget.

3) What free advertising options are available on Facebook?
You may have heard that Facebook is increasingly "pay to play," but there are actually quite a few ways to use the network without spending money – at least at first.
Once your business gets traction, you'll probably want to invest in their advertising options making sure your content is seen. Until then, however, here are a few things you can do:

Create a Facebook Page and deck it out with your logo, images of your business, a great description.
Share your Facebook Page to friends through your personal Facebook account. People can't support your business if they don't know about it, so this is a great way to get some referrals rockin'.
Change the "Work" section on your personal profile to show off what you do, and connect visitors to your profile to your Business page.
Post great content! This will keep your fans engaged and ensure new visitors click that "Like" button.
Join local networking groups on Facebook and join or start conversations. Be sure to read each group's rules – often, larger international groups will ban promotional posts while local or super niche groups will allow them within certain boundaries.
Follow and engage with pages that relate to your business – for example, a real estate agent may wish to follow the page of a condo developer or contractor. Facebook is a great place to start or grow business relationships through comments, reviews, and messages.
I recommend people try at least a few of these things before jumping into Facebook advertising. Having a solid foundation in Facebook's free features – owning a page, sharing it with friends, and posting in groups – will make any future paid advertising all the more powerful.

Is Email Marketing Free?
It can be! While large email lists and heavy-duty features can cost a pretty penny, some platforms offer free accounts to get started with email marketing.
Here are two of the most popular: MailChimp and MailerLite.
MailChimp Pricing
MailerLite Pricing
If you plan on jumping into email marketing, I recommend learning how to copy-write or hire someone with experience in this field or taking a course in email marketing first.
Email is a great way to nurture your list, but it can turn them off without the right techniques.
Complete guide on all you need to know to take on the world of Digital marketing: Click here
If you're not adapting to the very rapidly changing environment of business, you will lose big in this society because times are changing and so are how your customers think and behave. (This book will help you understand what it takes to build your digital empire and provide valuable tips on how to preserve it)
What will be covered?
– CUSTOMER JOURNEY – How customers choose their services online
– How to develop an SEO strategy
– Making the most of your Online Presence
– Showcasing useful tools to conduct your Online Presence strategy
– Importance of Key Performance Indicator (KPI)
– How to optimise your Website speed
– How to build your Digital Empire – Email marketing is still King
– How do you create your Email list empire?
– Blogging 101: Keeping your audience engaged!
– How to establish an Irresistible brand & loyal fan base
– Learn the Art of Persuasion.
– Be different! – Become the Black sheep
– Build strong values and showcase it
– Be memorable
– Use Honesty to disarm your audience