Think Outside the Box to Get Your Business Online Post-Coronavirus
Every brick and mortar business has something that they can sell online – even the ones who think they don't.
It may take some creativity. Here's a quote from Pablo Picasso, "Every child is an artist, the problem is to remain an artist once they grow up."
We start young coloring outside the lines. Then we're told that we have to color inside the lines.
That's what everyone does. Over time we do what is "normally done." These are unprecedented times.
Restaurants started driveway pickups & delivery's.
Yoga instructors doing online yoga.
Hair Salons demonstrating how to trim your hair videos in partnership with Amazon products, "Get ready with me" tutorials;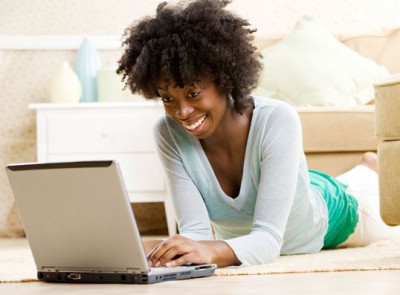 Chiropractors doing nutrition videos on healthy eating, offering coaching programs.
A toy store turned to gift specialist with home delivery.
Homemade ice cream shop turned to selling ice cream kits for special occasions.
Every business has something that can be leveraged digitally or sold online.
To think outside of the box, it requires coloring outside of the lines. Identify your strengths and how you can possibly take care of your customers.
It may not be your services. Your knowhow. Your process. Your people. Is there anyone you can partner with?
Complete guide on all you need to know to take on the world of Digital marketing: Click here
If you're not adapting to the very rapidly changing environment of business, you will lose big in this society because times are changing and so are how your customers think and behave. (This book will help you understand what it takes to build your digital empire and provide valuable tips on how to preserve it)
What will be covered?
– CUSTOMER JOURNEY — How customers choose their services online
– How to develop an SEO strategy
– Making the most of your Online Presence
– Showcasing useful tools to conduct your Online Presence strategy
– Importance of Key Performance Indicator (KPI)
– How to optimise your Website speed
– How to build your Digital Empire — Email marketing is still King
– How do you create your Email list empire?
– Blogging 101: Keeping your audience engaged!
– How to establish an Irresistible brand & loyal fan base
– Learn the Art of Persuasion.
– Be different! — Become the Black sheep
– Build strong values and showcase it
– Be memorable
– Use Honesty to disarm your audience
Need a website? reach out to Hasani Design and we will help guide you on the best approach of building a website