Convinced it's worth your time to create an info product?
Here are a few ways to get started on your content.
1. Think of the common questions you get
It's likely that in your work, you probably get some questions over and over again. Instead of answering them via long, repetitive emails, create a resource that covers these FAQs.
2. Think of the most entry-level service you provide
As your freelance business grows, it's likely that you'll find yourself outgrowing some services. If you find that it's a lot more fun to code themes than, say, install WordPress, you can create a simple set of videos showing how to install WordPress, upload a plugin and set up (and maybe do some minor customizations on) your first theme. When someone with a small budget wants to hire you to do this work for them, you can offer them your video as a cheaper alternative.
There are a ton of "how to install WordPress" or "how to do basic tech task XYZ" guides out there, and I'm not suggesting that you try to beat them in the search engines or out sell them (that would require a full-fledged marketing strategy, which is a project in and of itself). This is about giving people who want to work specifically with you an alternative to hiring you to perform a service. You can, of course, market your info products beyond your usual customer base after you create them through social media, blog posts and other venues, but you don't have to for it to still be a worthwhile venture.
3. Think of the pre-work you have clients do
If you're a designer, it's probably common for people to ask you for help figuring out a color scheme or fonts for their branding or website. If you've created a process as part of your client work that helps the rest of the work go faster, create a guide that walks the client through the process. A guide on how to choose a color scheme, font set and style guide for your brand, either before you start work with a designer or as a stand-in until you can hire one, would be helpful to a lot of people. That way, even if it is a stand-in while the client saves their money for a design package, they can have a website that doesn't look like it was designed by a five year old with too many crayons.
Now it's time to actually create the content:
A few options include:
For recording videos (which is especially useful for DIY instructions), you can use an inexpensive tool like Screencast-O-Matic (for both Mac and Windows, $15 per year). Upload it afterwards to a password-protected Vimeo video or unlisted Youtube video, or just export the video as a file.
For recording audio, you can use Garageband or Audacity. Don't worry too much about having a fancy mic. This mic at Amazon is less than $25 and has great reviews for such an entry-level mic–it should be more than enough to get you started. Do try to eliminate background noise while you're recording.
For creating a written product, you probably already know what to do. Write it up, format it so that it's not too plain looking, and don't forget to have a friend proofread it to catch any typos.Report Advertisement
Consider providing your product in multiple formats. While some people are visual learners, others prefer to read. Creating several formats means more work for you, but it also adds value for potential clients. It also means you can charge more for the final version. Once you've created all your files, put them together in a .zip file and then decide how you're going to sell it.
How to sell it once you've made it
Congrats! You've finished your first info product. Next you need to describe it in such a way that others will want to buy it. You'll also need to provide a way for them to pay you and download the files.
A quick primer on writing effective sales copy
Make it scannable. The same rules apply here as for writing a readable blog post: use headers, bolding and bullets, and break up the text with images.
Focus on benefits, not features. An example of a feature is: "Two hours of video available in multiple formats." Here's a benefit: "The videos answer all your questions and give you everything you need to get the job done, and you can watch them on any device."
Make it only as long as it needs to be. Long sales copy is great for selling to someone who doesn't know you, but if you're sending it to warm prospects who have a level of familiarity with you and the subject matter, they aren't going to need to read 4,000 words to decide whether they want to spend $10 to $50 to solve their problem.
The tools that can help you sell your products: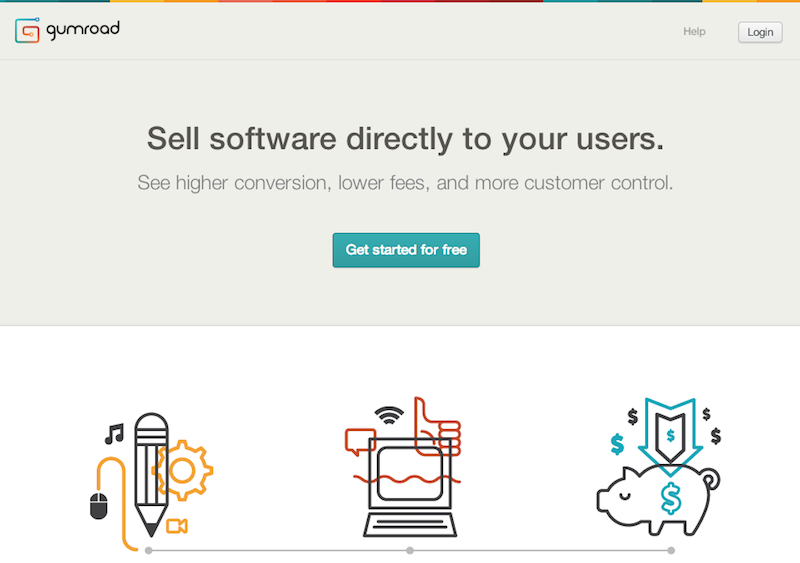 Price: Instead of paying a monthly subscription, with Gumroad you pay a 5% fee plus $0.25 per transaction.
Notes: Gumroad lets you send people to a page or embed a link to your product on your own landing page. You can accept payment via major credit cards, including international ones. You get paid via direct deposit or PayPal once every two weeks. It's a good choice for people who aren't sure how many copies they'll be selling monthly and don't want to commit to subscription fees. It's also really flexible, especially if you have development skills to tweak the buttons or overlay options.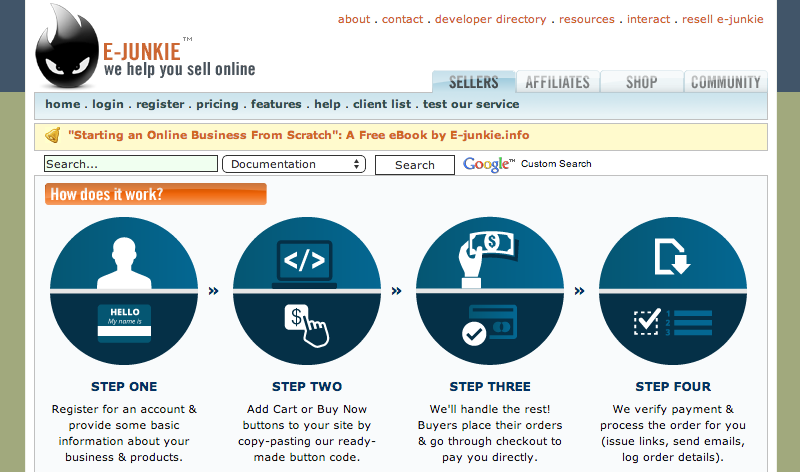 Price: Plans start at $5 per month.
Notes: E-junkie was one of the first platforms available to sell digital products, and it's still not a bad choice. The user interface could definitely be more visually attractive, but it works, integrates well with PayPal, and has an affordable entry-level plan to get you started.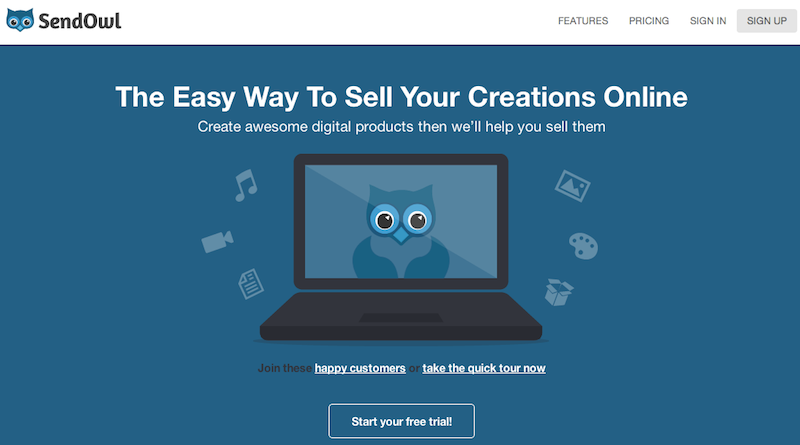 Price: Plans start at $9 per month.
Notes: Sendowl's two strengths are its nice, easy-to-learn user interface and its integration with multiple payment processors, including PayPal, Stripe and Authorize.net. If you don't mind paying a subscription fee and you want to be able to offer customers the option of paying via PayPal or credit card, Sendowl is a good bet.
Ready to get started?
Here's a quick review of what you need to do:
Start keeping track of the questions you get from clients and potential clients, and think about the other ways you could get inspiration for a product (entry-level services you provide or pre-work you do with clients).
Think about how it makes sense to answer those questions (video, audio or in writing) and package the answers.
Choose how to sell your product.
See how it works!
Once you get something up, you can refine your sales copy or product offerings (or both) based on feedback you get, but mostly you just need to get a product out there.
Don't get paralyzed by perfection–there's always time for iterating and improving later. Info products are living documents, and you only stand to benefit by publishing a beta version as soon as possible.